Lumbar Flap Procedure (LAP)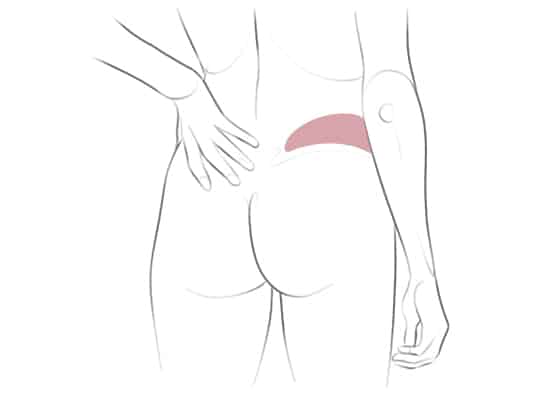 The LAP flap is an exciting new procedure that uses the lumbar region as a tissue donor site.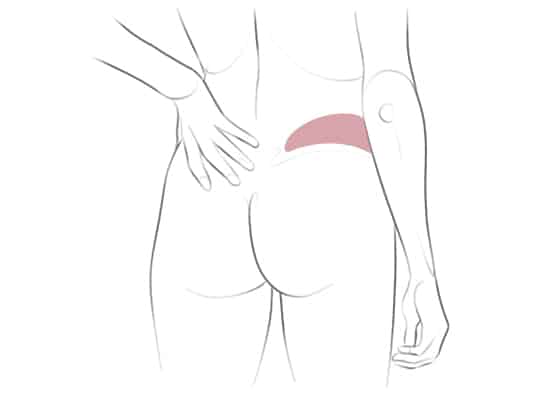 This technique is more complicated than other techniques because the blood vessels to the tissue are very small and short and come out in the back region. We are one of the few centers in the world currently performing this procedure.
LAP Flap
The LAP flap uses tissue from the posterior waist or "love-handle" region to replace the skin and volume of the breast. The blood supply to this region comes from the lumbar perforating artery and vein that travel around the spinal vertebrate and through the superficial muscles to the overlying skin and fat. Because of this vessel's short length and small caliber, an interpositional segment of artery and vein from another part of the body is used as an "extension cord" to lengthen the blood vessels. The interpositional segment also is slightly larger in caliber to adapt the size of the smaller flap blood vessel to match the larger vessels found in the breast region (much like an electrical outlet adapter helps to connect different-sized plugs).
This requires turning the patient over during surgery to harvest the flap and also using an interpositional artery and vein segment to lengthen the blood vessels and adapt them for connection to blood vessels in the chest.
Due to the complexity of this procedure, it is usually performed in a delayed fashion after a mastectomy and any other treatments have been completed. A temporary tissue expander may be placed at the time of mastectomy to preserve the skin pocket.
Common situations where a LAP flap might be considered include:
Women desiring flap reconstruction who lack tissue in the abdomen and/or thigh regions
Women who have had failed previous reconstructions using abdominal or thigh tissue
Women who have had unsatisfactory implant reconstruction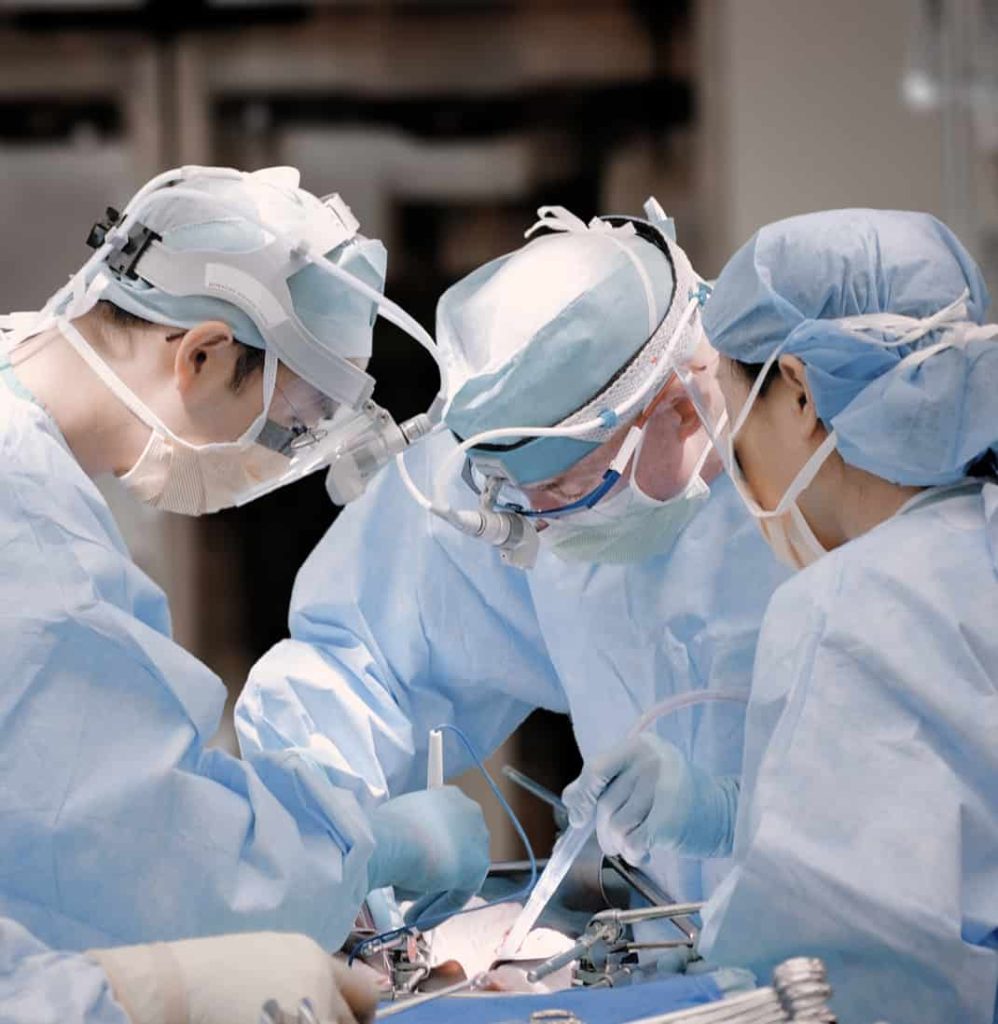 The LAP flap is a muscle-sparing reconstruction, which can reduce recovery time. Women who undergo the LAP flap procedure often have a more contoured waistline and a slight buttock lift after surgery. It will take about 6-8 weeks to heal from a LAP flap procedure. You'll need to avoid strenuous activities and heavy lifting for about 6 weeks.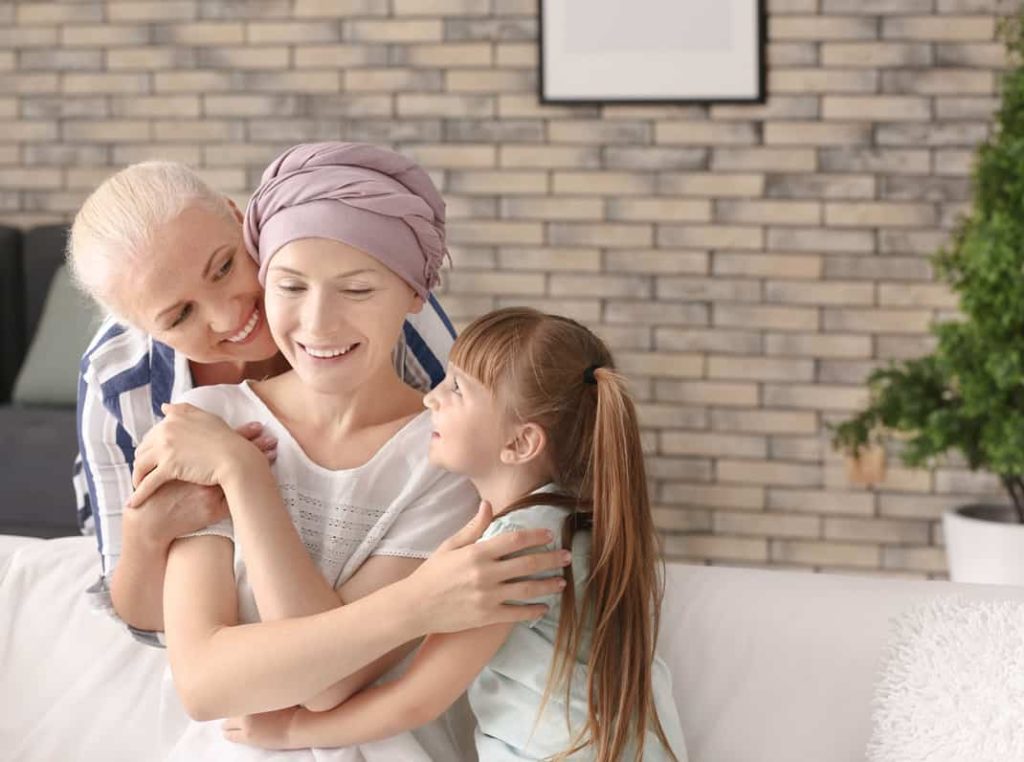 Recovery Time
The usual hospital stay for a lumbar flap procedure is 1-3 days. You'll be able to return to most activities after 6-8 weeks. It can take up a year for your tissue to completely heal.
Expect to Feel
Expect soreness, swelling, and bruising at all surgery sites, including the back. You might experience some loss of sensation, which is often temporary at the donor tissue site.
Scarring
The back incision for the LAP flap procedure runs . Scars may be visible in a two-piece bathing suit.
Scars typically fade over 12-18 months. Your breast scars will largely depend on the type of mastectomy you end up having.
As with other types of natural tissue breast reconstruction, additional cosmetic procedures, such as nipple and areola reconstruction, may be needed to enhance the appearance of the breast.
Even if only one breast is being reconstructed, your surgeon may suggest removing tissue on the other side of your waist to maintain symmetry in your body.
This procedure is typically performed after a mastectomy and therefore requires more than one surgery.
You need to have enough posterior hip tissue to be eligible for the LAP flap.
The lumbar region must have adequate blood supply to perform a LAP flap procedure; preoperative imaging with MR angiography is performed to assess the blood vessels and feasibility of surgery.
Women who undergo the LAP flap procedure often have a more contoured waistline and a slight buttock lift after surgery.
Contraindications and Alternatives
You may not be a candidate for LAP flap if your lower back doesn't have enough fat tissue or skin laxity or if previous surgery has damaged blood vessels in that region. Alternative donor tissue sites include the abdomen, thigh, buttock, and upper back. If very little fat tissue is available at any donor site, you may consider a stacked flap procedure or hybrid reconstruction.
Alternative Natural Tissue (Flap) Procedures
Learn more about your options: