About the Friedman Center
The Friedman Center was created through the generosity of the Friedman New York Foundation for Medical Research. Dedicated to helping women who have breast cancer or are at high risk for breast cancer, we offer state-of-the-art breast surgery, breast reconstruction, and support services in a serene and comforting environment.
Our surgeons have decades of experience and lead the field in research and innovation, making us the premier destination for breast cancer reconstruction. We take a comprehensive approach to care management, working closely with a woman's entire cancer treatment team to offer an integrated and supportive experience before, during, and after surgery.
The Friedman Center is a Physician Partner of Northwell Health, the largest health system in New York State. Through this partnership, we collaborate seamlessly with other care providers and facilities in the Northwell Health network to address every aspect of breast cancer treatment.
Welcome—we're so glad you're here.
Beautiful practice center located in Great Neck, NY with adjunct offices located in Bayshore, Huntington, Riverhead, NYC and more.
This is where you'll have your surgical consultations and postsurgical follow-ups.
Dedicated, highly trained surgeons who perform breast and reconstruction surgery.
Each of our physicians is trained in advanced microsurgical techniques. Our surgeons include breast cancer and plastic reconstruction surgeons who work hand in hand for your best outcome.
Hospitals, clinics, and imaging centers in the Northwell Health partner network to handle every aspect of your care.
The Friedman Center's care team can help you coordinate appointments and access resources from this network.
Breast reconstructions performed by Friedman Center physicians.
Our commitment to supporting you on your breast reconstruction journey.
Our commitment to supporting you on your breast reconstruction journey.
You're more than a patient to us: you're a woman, a person, a unique individual—and you deserve to be treated like one. The Friedman Center's mission is to create a space where women feel comfortable, supported, and empowered on their journey through breast reconstruction.
Learn more about how we're achieving our mission.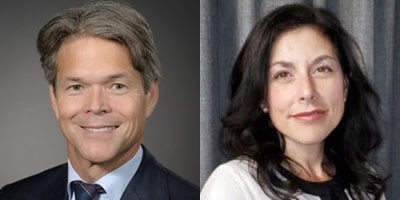 Breast surgery can be daunting, but you don't have to go through it alone. At the Friedman Center, you have an entire community working together to help you have the best possible experience.
Each team member is on your side and here to help.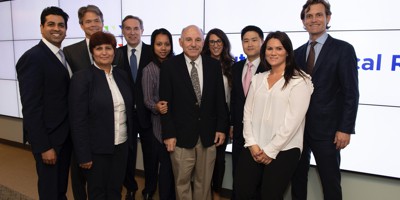 The Friedman Center and Northwell Health work together to provide you coordinated, integrated, expert care.
The Friedman Center is your home for all your breast cancer surgical needs. When you meet with one of our surgeons, your appointments will usually be at our practice location in Great Neck, NY. Some of our surgeons also offer appointments at convenient locations on Long Island and in New York City.
Your other care providers are typically part of the Northwell Health network. This team includes your oncologist, breast surgeon, physical therapist, and additional support resources. Several Northwell Health breast surgeons consult and practice out of the Friedman Center to further streamline your breast cancer journey. Our plastic surgeons also welcome working with providers in the community who are outside of the Northwell network.
Appointments with other providers on your team, as well as your surgeries and most procedures, take place at a Northwell Health facility, which includes hospitals, clinics, and outpatient and imaging centers. Some smaller, nonsurgical procedures may take place at the Friedman Center's practice location.
The Friedman Center also has an academic affiliation with Northwell's Donald and Barbara Zucker School of Medicine at Hofstra University, where several of our surgeons hold teaching and research positions. Our physician team actively contributes to the fields of breast cancer and plastic reconstructive surgery through ongoing research, publications, and presentations.
The Friedman Center is setting new standards for comprehensive patient care for breast reconstruction. Our press coverage helps us reach more women who need support and, hopefully, inspires other providers to adopt a similar model.
See what ground we're breaking at the practice, in the operating room, and around the community.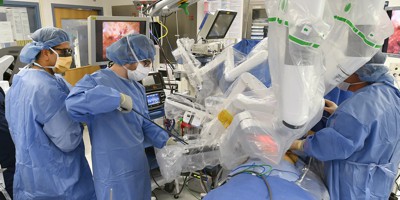 Want to know what it's like to be a patient at the Friedman Center? The best way is to hear from other women who have gone through experiences similar to yours and come out on the other side.
These patient stories will give you confidence, encouragement, and hope.
Did you know that insurance is required to offer coverage for breast reconstruction?
Visit our insurance page to learn more about your rights, how to determine coverage, and anticipated costs.
The Friedman Center for Breast & Lymphatic Surgery is proud to be supported by the Friedman Foundation.
The Friedman family is creating an important legacy dedicated to medical research and comprehensive, high-quality care.
Here you'll find information on transportation and nearby dining for the Friedman Center and Northwell Health partner facilities, located in the Greater Long Island, NY area.
If you're traveling from out of town and need to stay overnight, we've partnered with several local hotels to offer you a comfortable stay.
Learn more about breast reconstruction
Learn more about breast reconstruction