Your breast reconstruction team at the Friedman Center includes your surgeon, a physician assistant or nurse practitioner, and a clinical coordinator. This team will care for you from your initial consult
Our team also works with your other providers, such as your oncologist and breast surgeon, to offer you comprehensive support. From patient advocacy to resource coordination to billing assistance, we're here to help you to your final postsurgical appointment.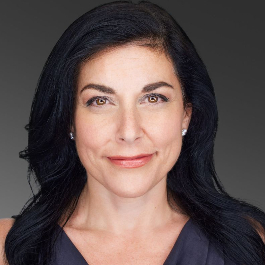 Janet is first and foremost a patient advocate. In her role as Program Director, she connects patients to the full complement of resources available at the Friedman Center. She is passionate about helping women feel empowered and supported on their breast reconstruction journey. Janet also coordinates the team at the Friedman Center, builds relationships with healthcare partners, and leads many of our community events.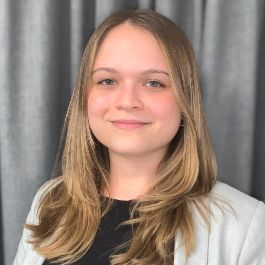 As Administrative Manager, Jenna is responsible for facilitating daily operations, business functions, and- most importantly- patient relations at the Friedman Center. She focuses on creating a warm, professional environment for both patients and staff, and continually works to increase patient satisfaction. When she's not at work, Jenna cherishes spending quality time with her son and family.
Advanced Care Providers and Nursing Staff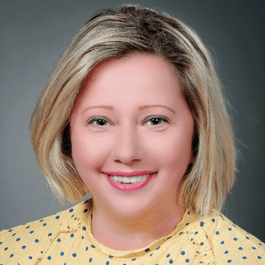 SENIOR SURGICAL COORDINATOR
Dea is Surgical Coordinator "extraordinaire" to Dr. Kasabian, whom she has worked with since 2014. She strives to make each patient's experience positive by providing them with personal attention from their first appointment to their last. When she's not at work making patients' lives a little better, she's putting the same level of care and attention into her farm to table cooking and spending time with her family.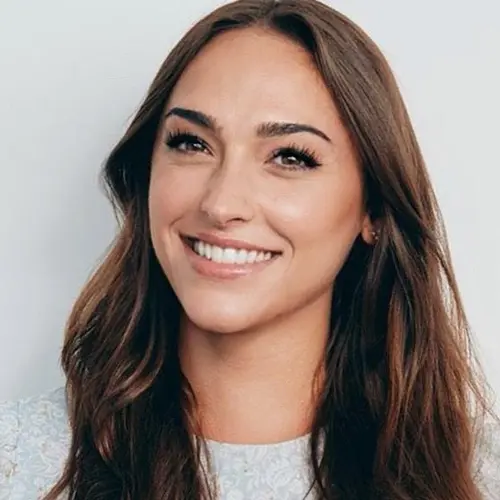 Dominique is our Surgical & Patient Coordinator and an integral part of the team that strives to provide an exceptional patient experience. Having previously worked as a medical assistant, Dominique's healthcare experience has prepared her to support women as they navigate through various aspects of their surgical journeys. Her compassion, positive attitude, and optimism make her an indispensable member of Dr. Tanna's team. Dominique works tirelessly to provide patients with personalized attention to make sure all of their needs are met. From scheduling appointments to coordination of surgeries, Dominique goes above and beyond to find creative ways to accommodate all patients. She works closely with Dr. Tanna and the entire clinical team to ensure patients and their families feel connected at all times. Her commitment to each patient makes her an invaluable asset to the team.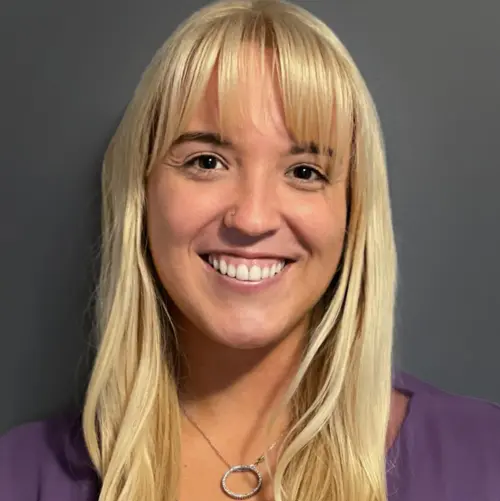 Jessica helps patients to have a positive experience by coordinating surgeries with multiple hospitals and surgery centers, obtaining prior authorizations, confirming and scheduling post-operative appointments. She is available for patients to reach out to her with any questions or concerns. Jessica loves taking care of her plants and spending time with her dog, family, and friends and loves to travel.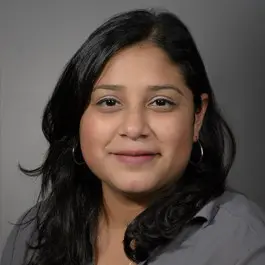 SENIOR SURGICAL COORDINATOR AND PRACTICE SUPERVISOR
When Marilyn comes to work each day, her primary focus is meeting patients' needs. From confirming insurance authorizations to organizing care plans, Marilyn helps coordinate all aspects of surgical preparation. The best part of her job is supporting women through the difficult journey of breast reconstruction. Outside of work, Marilyn enjoys camping and spending time in the great outdoors.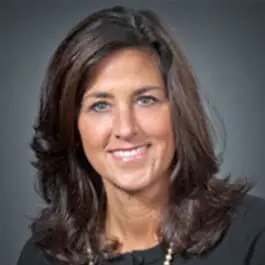 Donna has been working with Dr. Leipziger for over a decade. She brings a positive attitude to work each day, and she loves collaborating with her fellow teammates to provide an exceptional patient experience. From scheduling to charting, Donna handles administrative details so that the reconstruction journey can be just a bit smoother. She loves baking, photography, and needlepoint.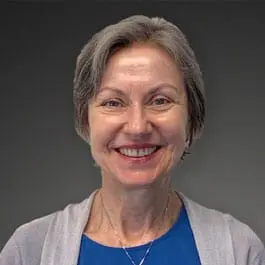 Renata welcomes patients to the Friedman Center by listening to their needs and addressing their concerns. She smooths the way for reconstruction surgery by coordinating appointments, communicating with patients, and obtaining all the necessary authorizations and clearances. Renata has lived all over the world: Warsaw, Poland; Cape Town, South Africa, London, UK, and now New York!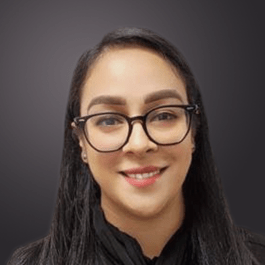 Monica has been working with Dr. Denis Knobel since 2018. She loves helping women through the entire patient journey. Monica knows that even small acts can make a difference in a patient's day. She helps schedule patient surgeries and appointments, coordinate external resources, and answer any questions. When she's not at the office, Monica enjoys nature walks, cooking, and spending time with her family.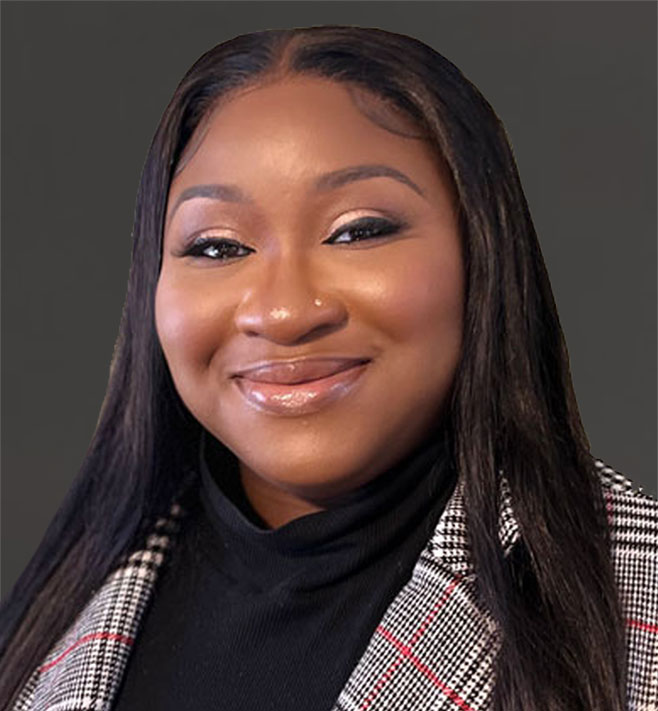 Lead Surgical Coordinator
Nicolette has been working in various positions for Northwell Health for several years. She is a lead surgical coordinator who helps schedule procedures for Dr. Palleschi, Dr. Tanna, and Dr. Smith. Nicolette loves helping her patients through the process to ensure a smooth experience and strives to make a positive and long- lasting impression on each and every patient encounter. Nicolette makes it a priority to give back and dedicates her spare time to serving the community. She also enjoys traveling with her family, learning about other cultures, art and most of all….karaoke!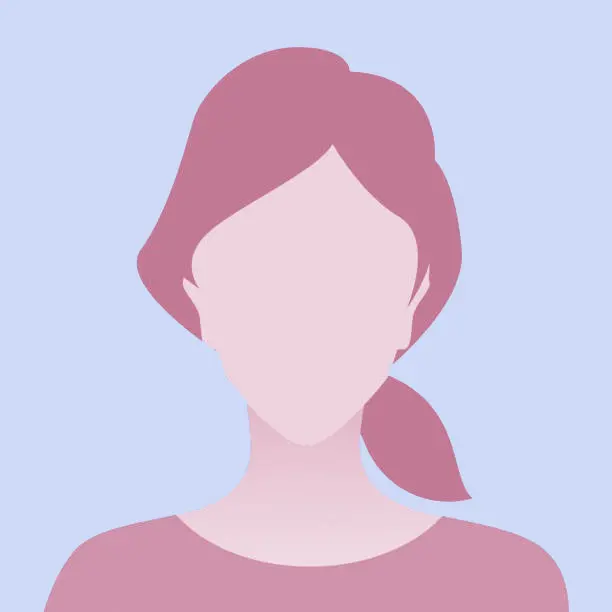 Brianna loves interacting with patients and people in her workspace who are dedicated to making a difference in the lives of others. She spends much of her time coordinating with the many clinical specialties involved in breast cancer care. She takes pride in ensuring that patients are well taken care of and helps navigate their needs. When not at work, Brianna enjoys listening to music, journaling, and painting.
Every staff member at the Friedman Center is part of your Care Team, even if you never meet them! The receptionist who greets you upon arrival, the medical assistant who takes your blood pressure, the insurance coordinator busily working behind the scenes—each employee is committed to helping you have an excellent experience.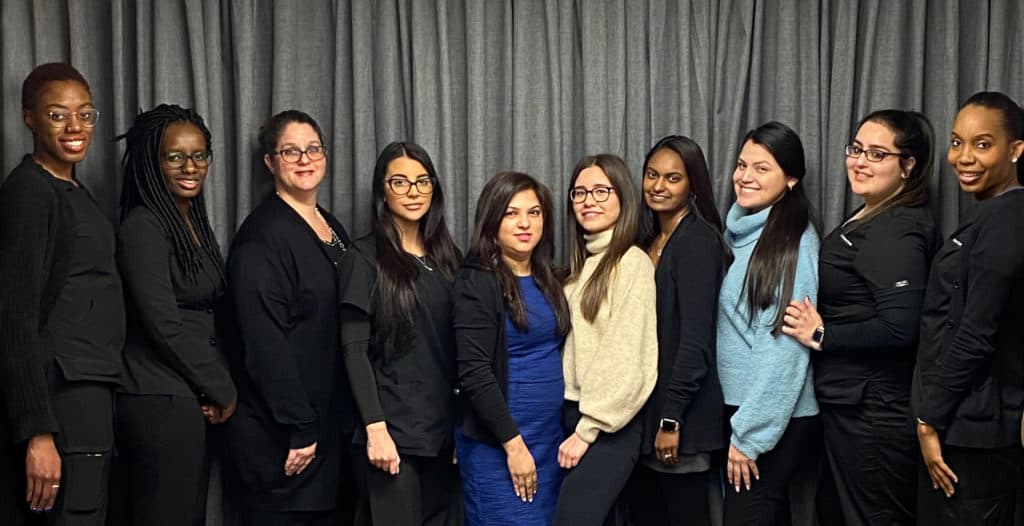 At the Friedman Center, we're committed to helping you feel whole again. That means addressing your needs as a whole woman. We offer many resources in-house, and we partner with Northwell Health for ancillary services to help you recover physically, mentally, and emotionally.
The resources you have available include physical therapy, genetic counseling, mastectomy fitters, nipple tattooing, patient navigators, community support groups. We strive to meet your every need, so please let us know what else we can do to support you through your reconstruction journey.