When it comes to breast reconstruction, the surgery itself is in the hands of your trusted physicians. But your preparation, both before and after surgery, is very much up to you. Following our recommendations for "prehab" and "rehab" can help you take back control and can make a big impact on your recovery process.
Prehab Before Your Surgery
Many patients imagine that their reconstruction journey starts with a surgical procedure, followed by a period of recovery. But in fact, what you do to prepare yourself for surgery is just as important as what you do during the recovery process. We call this preparation "prehab."
Our recommendations will help you get ready for surgery—physically, mentally, and emotionally. The goal is to help you be as strong and healthy as possible before your procedure, allowing for a smoother, easier recovery. The following components are part of a comprehensive prehab program: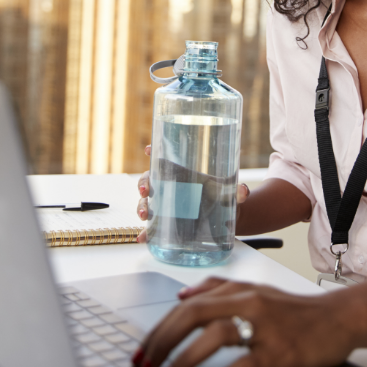 Physical therapy will be an important part of your recovery process, as you may have stiffness or limited mobility in your arms, shoulders, chest, and back. But preemptive exercises that build up your strength and improve your range of motion before surgery are also valuable. Your therapist will perform an assessment and personalize a treatment plan for you.
Stabilizing and maintaining a healthy weight prior to surgery can reduce your risk of complications, speed up your recovery, and improve surgical outcomes. Choose plenty of fresh fruits and vegetables, lean meats and other sources of protein, and complex, whole-grain carbohydrates at mealtimes. Staying hydrated is also very important for your health!
Unless you are affected by other treatments such as chemotherapy and radiation, you can continue with your current exercise regimen up until your surgery. If you're not very active right now, try to gradually add or increase your exercise. Aim for a combination of aerobic, resistance, and flexibility-based activities. A brisk walk is a great place to begin!
Breathing exercises will both calm the mind and prepare your lungs to effectively clear fluid after surgery. Start with our two favorites:
Deep Breathing: Inhale slowly through your nose (3 seconds) and exhale slowly through your mouth (5 seconds). Stay as relaxed as possible. Take a set of 5 breaths several times a day.
Breathe & Cough: Lie on your back with knees bent. If you will have flap reconstruction, gently brace the area where your incision will be. Cough sharply (you may bring up mucus or phlegm, which is productive for your body). Repeat the cough one more time.
Support groups, talk therapy, and other activities that foster connection with yourself and others are a vital part of your resource and support system. Sharing your experiences and connecting with other women who have undergone breast reconstruction can be incredibly valuable. Join a support group in your area, or contact patie[email protected] to find other available resources.
Support groups, talk therapy, and other activities that foster connection with yourself and others are a vital part of your resource and support system. Sharing your experiences and connecting with other women who have undergone breast reconstruction can be incredibly valuable. Join a support group in your area, or contact
to find other available resources.
In addition to consultations with your breast surgeon and plastic surgeon, you will have several other appointments to schedule before your surgery:
Presurgical Testing (including a preoperative anesthesia consult)

Full Physical Exam (with your PCP, recommended)


Dental Exam (with your dentist, recommended)
Getting plenty of rest and having a good support network are crucial to your recovery process. You'll want to address logistical details, such as taking time off of work, making arrangements for childcare, and asking somebody to stay with you after surgery, well in advance to reduce stress. Our Mastectomy Checklist and Guide to Surgery have recommendations for hospital and home preparation, including everything you'll need to feel comfortable and cared for while you heal.
When your body and mind are functioning well together, you can significantly reduce stress or anxiety about your upcoming surgery. Therapeutic practices and activities such as yoga, massage, Tai Chi, and more can help your body and mind get connected. Visit our page on Mindbody Integration for more information.
After surgery, your number one job is to focus on healing. Rest is key to having a smooth recovery, as is following the medical advice of your doctor. While certain aspects of daily life will be different for a while, you will feel like yourself again—healthy and whole.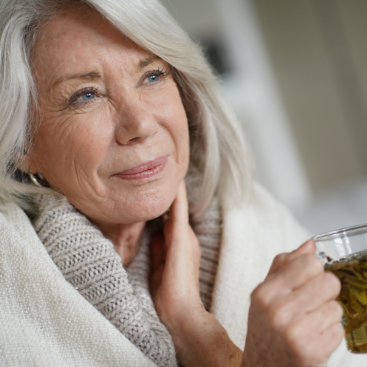 When it comes to caring for your incisions, the best thing you can do is usually to leave them alone. Monitor your surgery sites, including any donor tissue sites, and call your doctor if there is bleeding, discoloration of the skin, or if you spike a fever. 
You will have two or more Jackson Pratt (JP) drains that you will need to empty and monitor. Be sure to record the drainage, as this information will help your doctor determine when it's time for the drains to come out. Our Drain Care guide has complete instructions for emptying your JP drains.
Our Enhanced Recovery Pathway (ERP) can significantly reduce your need for narcotics after surgery, but you may still need some pain medication once you come home from the hospital. Keep in mind that you should NOT be driving when you are taking pain medication. Your pain medication may contain acetaminophen, so if you are also considering taking Tylenol, be sure your acetaminophen intake does not exceed 3 grams in 24 hours. Your physician or nurse will review medication guidelines while you are in the hospital.
You will need to avoid strenuous activity for about 6 weeks after surgery. As far as daily activities, you will have some limitations around sleeping and bathing for the first few weeks. If possible, get a support person to spend a few days with you when you come home from the hospital. You will be medicated, feel tired, and have limited range of motion.
You may eventually start physical therapy or begin at-home exercises to restore your range of motion. It's possible that you will temporarily develop a hunched-over posture. Be patient: your posture will self-correct, and you will return to your previous levels of strength and energy. Now is the time to focus on healing. Contact Northwell STARS Rehabilitation to find a physical therapist in your area.
Post Operative Physical Therapy
There are several exercises we advise our patients to do in the post-operative period. These exercises are meant to keep your muscles free from tension and prevent frozen shoulder after breast surgery. As you heal, your surgical team will indicate when it is appropriate to begin these exercises. The following video is meant to be a point of reference for you as you progress through your breast reconstruction journey. If at any point you have questions, please do not hesitate to reach out to your surgical team.
If you show signs of lymphedema, a specialized lymphedema therapist can help you manage your condition. Typical treatment, known as Complete Decongestive Therapies (CDT), includes physical therapy, exercise, manual lymphatic drainage (a gentle skin massage technique), and compression garments. Contact Northwell STARS Rehabilitation to find a lymphedema therapist in your area.
Visit our Patient Forms & Resources page for drain care instructions, our Mastectomy Checklist and Guide to Surgery, and other important resources.
NOTE: This content has been adapted from content created by Dr. Neil Tanna, Dr. Susan Maltser, and Soy Ahn. For additional details on topics such as physical therapy exercises, nutritional guidelines and activity recommendations, download Northwell Health's breast surgery educational booklet.
For more information, or to be connected with resources for prehab/rehab, please contact
[email protected].
For more information, or to be connected with resources for prehab/rehab, please contact