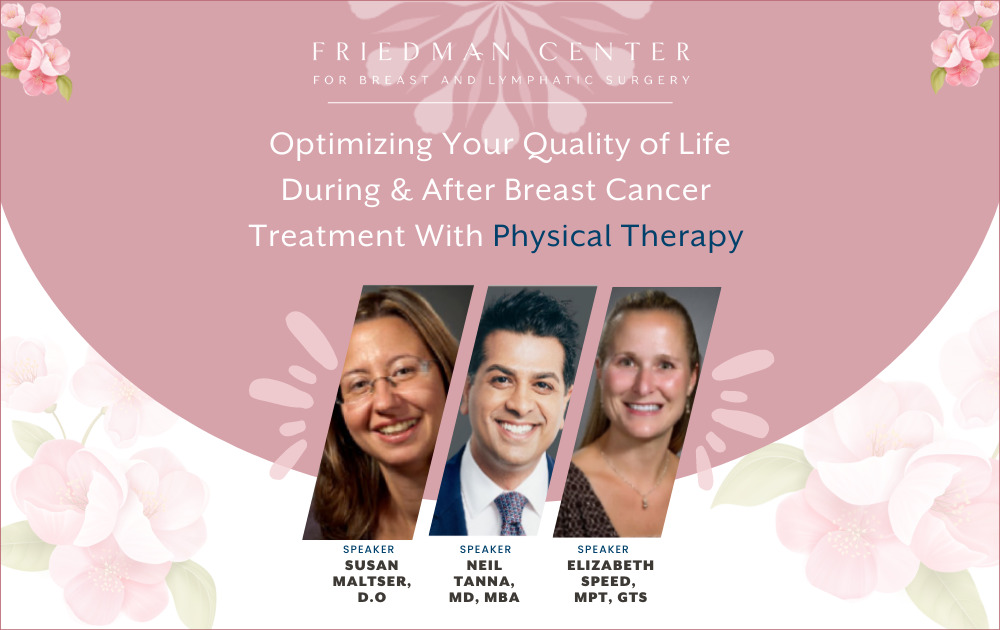 Elizabeth Speed, MPT, GTS has been a full-time master of physical therapy for 21 years. She is a supervisor at Northwell's STARS Rehabilitation and loves working with her patients.
In October 2021, at the age of 43, she received the news of a breast cancer diagnosis in her right breast. While she had treated breast cancer patients before in her tenure as a therapist, this time it hit home and she was in shock.
She had heard about Dr. Neil Tanna, Reconstructive Plastic Surgeon at Northwell Health not only through her breast surgeon, but from several of her patients and sought him out to explore her reconstructive options. She knew right away that Dr. Tanna was the right surgeon for her as she felt the immediate confidence that he would help her to feel whole again. Elizabeth ultimately underwent bilateral nipple-sparing mastectomies with simultaneous deep inferior epigastric artery perforator (DIEP) flap reconstruction. She also proceeded with a second stage follow-up surgery in March of 2022.
Dr. Tanna encourages his patients to proactively be informed about the importance of a strong physical therapy program so that they are prepared to deal with any issues that may arise after surgery and implement strategies and exercises that can prevent or mitigate some of the possible effects of treatment.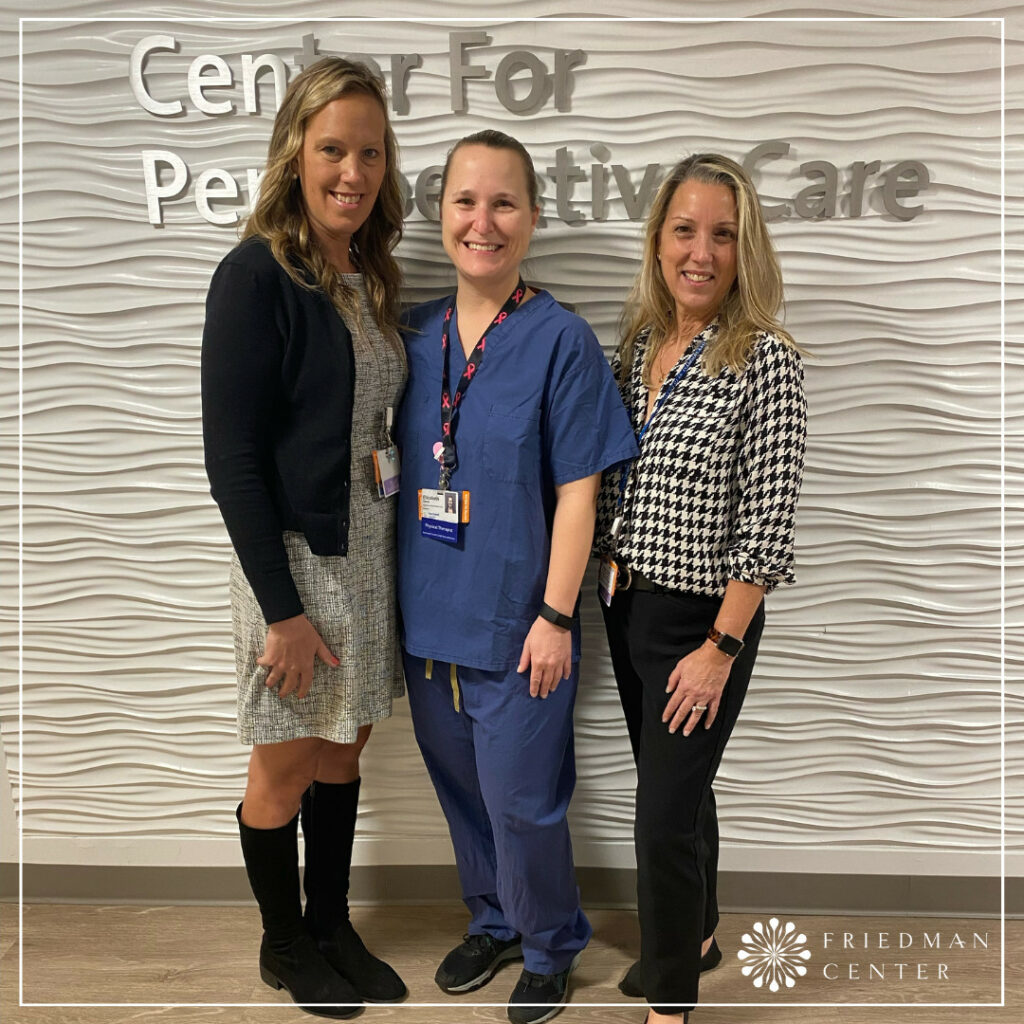 As a single mother who was traveling this journey, Elizabeth knew all too well how important it was for her to improve function and mobility, enhance healing and recovery time, and get back to life quickly. As such, Elizabeth teamed up with Soyeon Ju, Board-Certified Clinical Specialist in Oncologic Physical Therapy and Supervisor of STARS Rehabilitation, where she spent the next 3 months diligently focusing on her strength and mobility. During her recovery, Elizabeth also relied on the breast cancer community for support and once again connected with Dr. Tanna while he was presenting for the Adelphi NY Statewide Breast Cancer Program.
Elizabeth's own personal journey and compassion for women going through breast cancer motivated her to take her expertise to the next level, so much so, that it inspired her to move forward with a training program specialized for breast cancer rehab. She in fact completed the course during her own recovery from breast cancer surgery and has treated many breast cancer patients since.
"Elizabeth is an incredible asset to our Northwell Cancer Rehab team and can readily identify what woman are going through" says Dr. Tanna.
Elizabeth is grateful to her entire breast care team, including Dr. Tanna and Soy for helping her thrive again. After what Elizabeth describes as a profound experience, she now looks at and treats breast cancer patients differently with a higher level of expertise and knows she is making progress in helping other women get back to life after surgery and treatment.
Her passion to help women going through breast cancer means something much deeper to her now and she is motivated to help educate and empower other breast cancer patients as they transform back to a version of their prior self. She recently teamed up with Vice Chair Of Physical Medicine and Rehabilitation, Dr. Susan Maltser and her own Plastic Reconstructive Surgeon, Dr. Neil Tanna for an educational patient awareness webinar about "Optimizing Your Quality Of Life During and After Breast Cancer with Physical Therapy" and openly shared her story. Additionally, Elizabeth recently joined the Operating Room team to observe a DIEP Flap surgery to expand her knowledge about the procedure and better support her patients.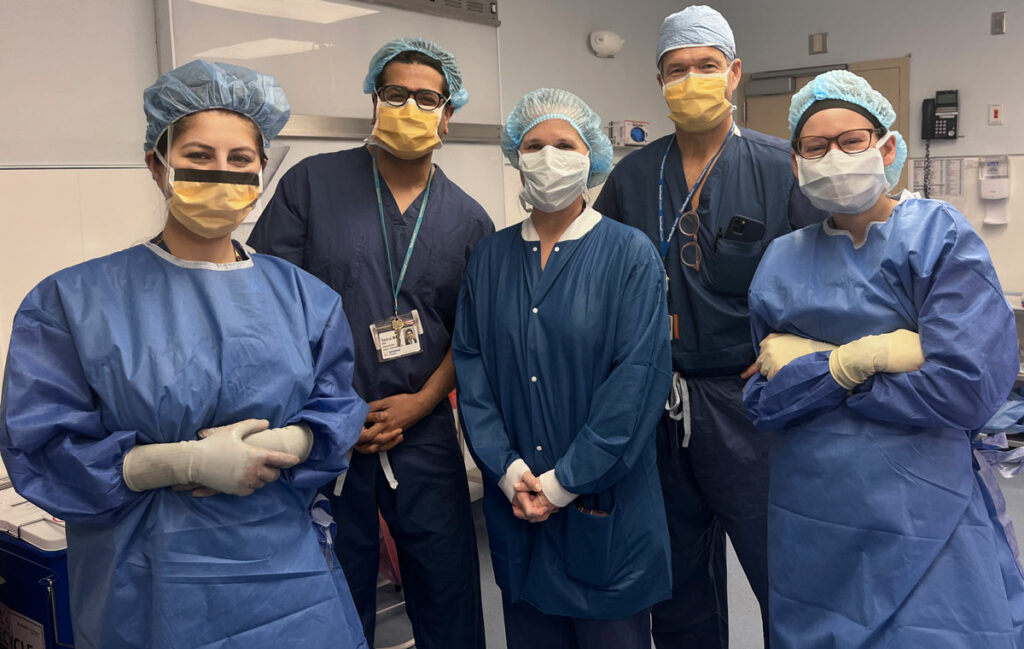 Northwell Health offers a specific rehabilitation program for breast cancer patients and Dr. Neil Tanna and Elizabeth Speed remain vested in growing the program as they share a special comradery between physician and patient as well as physician and clinical colleague.